September 7 is World Menopause & Work Day!
With the World Menopause & Work Day, we are uniting to raise awareness on menopause in the workplace and fight for the reduction of the stigma and emotional burden attached to it. Menopause is a gender- and age-equality issue, and dealing with its consequences should be part of maintaining an inclusive work environment. Our ambitious is to turn the date of September 7 into a long-lasting platform to advocate to educate managers, supervisors, occupational health professionals and the general workforce about the menopause.
EMAS Press release – 18.08.2021

Menopause in the workplace must become a global policy
The European Menopause and Andropause Society (EMAS), invites companies to break the taboo around menopause in the workplace.
September 7, 2021, will be the launch of the first World Menopause & Work Day.
Spread the word! 
Download our logo and share as far and wide as you can: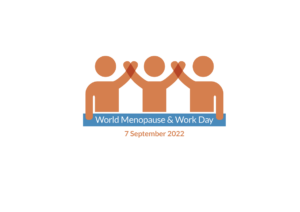 Word_Menopause_ and_Work_Day_logo.jpg
48 KB
What will you do on September 7? Use your social media to, speak up and take action together:

More EMAS & Work Resources

Share on facebook
Share on twitter
Share on linkedin