Menopause in the Workplace
#EMASMenopauseandWork
In 2020 there were 657 million women aged 45- 59, many contributing to the workforce throughout their menopausal years. Although the average age of the natural menopause is 51, it can occur earlier, either naturally or induced by surgery, radiotherapy and chemotherapy. While the menopause may cause no significant problems for some women, for others it is known to present considerable difficulties in both their personal and working lives. Workplace health and wellbeing frameworks and policies should therefore incorporate menopausal health as part of the wider context of gender and age equality and reproductive and post-reproductive health.
> Read the Global consensus recommendations on menopause in the workplace
_

Does your organization have a Menopause policy or guidance?

_

September 7 is World Menopause & Work Day!

_

EMAS 2021 Global Recommendations on Menopause in the Workplace


Menopause & Work Charter
For a menopause-friendly workplace
_

Menopause at a Glance: Infographics
To illustrate the 2021 EMAS Global Recommendations on menopause in the workplace

_


Press Releases & Media Coverage

_


Menopause Essentials 2021
A general leaflet on menopause, its symptoms and its effects on the workplace and in private life

Self-Assessment Tool

For employers and managers
_

Population Statistics
For international and European statistics
_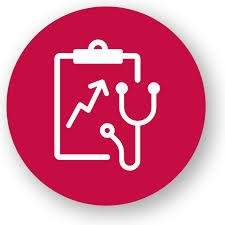 Written evidence from Professor Kathleen Riach
On behalf of the International Menopause/Work Consortium [MEW0069] to the UK Parliament
_

The Webinar Series

Watch the video recordings
_

Research on Menopause in the Workplace
Research updates from 2015 to present
_

Recommendations by non-EMAS Organisations
Guidelines from healthcare societies, personnel, and support organisations
share this page:
Share on facebook
Share on twitter
Share on linkedin